Parliament to approve enhanced civil service salary structure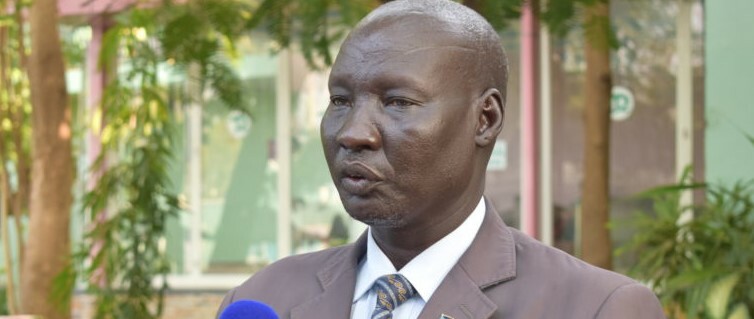 Photo: John Agany, chairperson of the parliamentary committee for information and communication
South Sudan's Parliament will pass the enhanced salary structure for civil servants and soldiers once it resumes its sittings on 27 March, the parliament's spokesman said.
In December last year, the Council of Ministers approved an enhanced civil service salary structure and directed the National Ministry of Finance to include the changes in a supplementary budget.
On 10 July 2021, President Salva Kiir announced a 100 percent salary increment for civil servants and directed the Ministry of Petroleum to allocate 5,000 barrels of crude oil to boost the country's economy and strengthen the government's financial position.
Speaking to the media in Juba on Tuesday, John Agany Deng, Chairperson of the Parliament's Committee on Information and Communication, said the Transitional National Legislative Assembly will prioritize deliberations and passing of the enhanced salary structure for civil servants and organized forces once it resumes sittings this month.
"The National Legislature has today [Tuesday] launched the registration of its members to come back and resume their normal work. So the registration has started, and all the MPs are called upon to come and register," he said.
Mr. Agany announced that the National Legislative Assembly will begin its second session on 27 March. The national assembly went for recess on 15 December last year.
The assembly, formed in 2021 under the peace agreement, has 550 lawmakers. The majority – 332 – from President Salva Kiir's governing SPLM party.
Kiir and opposition groups formed a coalition government on February 22, 2020, after nearly a year of delays.
However, few provisions of the agreement have been implemented.
The term of the current transitional government was initially set to expire in 2022. In August last year, the parties to the 2018 peace agreement extended the transitional government's time in office for another two years, meaning elections would be held in December 2024.