C. Equatoria gov't suspends East Africa Go Green Company contract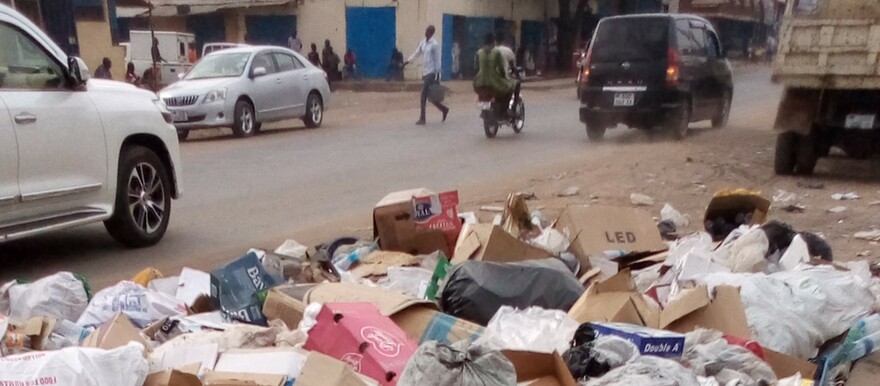 Uncollected garbage along the streets of Juba, South Sudanese capital (Credit Radio Tamazuj)
The minister of local government and law enforcement in Central Equatoria State has suspended the operations of the East Africa Go Green Company contracted to keep Juba clean and green, saying it has failed to deliver. 
Juba residents have recently raised concerns due to the huge mounds of uncollected garbage along the streets and marketplaces, which are an eyesore and could potentially lead to a health crisis. 
Last year, Juba City Council signed a 10-year contract with the company to manage garbage collection and waste disposal. 
Speaking to Radio Tamazuj on Monday, Minister Moro Isaac Genesio said they suspended the company after it failed to deliver due to internal disputes. 
"The Go Green company has legal issues it's battling in court with their other partners and it's impacting negatively on the performance of the local government or city council," he revealed. 
To streamline waste disposal, the City Council divided the city into three zones and granted the East Africa Go Green Company to manage Juba and Kator blocks, including Gumbo-Shirikat which falls under Kator.
Moro says the council will take on that responsibility for now. 
"We will look into the best options. Because at the end of the day, we need the services to be provided. They presented a position that made us believe that they can do it. But practically, it became a little bit difficult for them to perform to the expectation of the city council," he lamented.
For her part, Elizabeth Ladu, the Director of Environment at the Juba City Council, revealed that one of East Africa Go Green Company's partners; Simon Limited Company has ceased the trucks it uses for garbage collection. 
She further said the case is now at the High Court. 
Efforts to get a response from the company have been in vain.