World Bank announces plans to finance rehabilitation of Juba, Yei power plants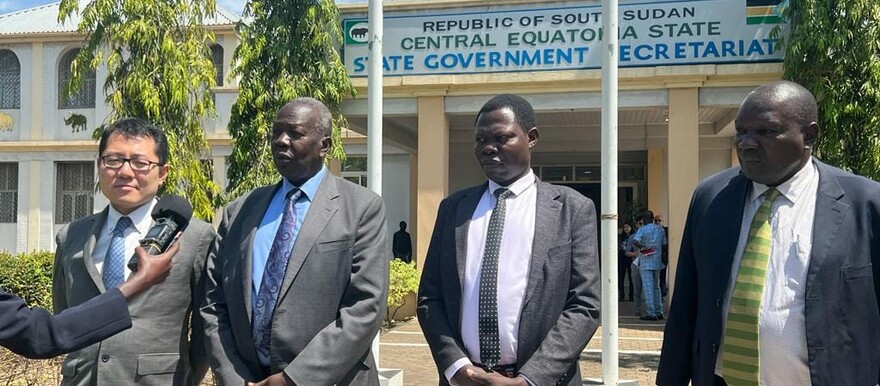 [Photo: Radio Tamazuj]
The World Bank has announced plans to rehabilitate the electricity power plants in Juba City and Yei town in Central Equatoria State to enable the population to access reliable and affordable electricity and to spur economic growth.
This follows a meeting on Thursday between Central Equatoria State government officials led by Governor Emmanuel Adil, a team from the World Bank led by the senior energy specialist, Kenta Usui, officials from the ministry of energy and dams, and the South Sudan Electricity Corporation (SSEC).
Speaking to journalists after the meeting, the World Bank's Kenta Usui said they are re-engaging in the energy sector and working closely with the relevant government institutions.
He said the Yei Power Plant rehabilitation is a pilot project aimed at expanding and rehabilitating the Juba and Yei grids to improve livelihoods and drive economic growth.
"World Bank is re-engaging in the energy sector and working with the ministry of energy and dams, and the South Sudan Electricity Corporation to address these critical challenges," he said. "In our upcoming operation, we plan to finance the expansion of the Juba grid and the Yei grid along with other things."
"I am sure that this project will energize the lives of the people in South Sudan through economic growth and enhance the peace," Usui added.
Central Equatoria State minister of cabinet affairs, Wayi Godwill Edward, said Governor Adil thanked the World Bank, the Electricity Corporation and the energy ministry for choosing the state for the two projects and called on the authorities to provide the necessary support for their success.
"The governor welcomed the initiative and urged the commissioner of Yei River County and authorities at the Juba City Council to cooperate with these institutions so that these projects rollout," he said. "The governor believes that access to sustainable power will be one of the ways of reducing the high cost of goods and services because electricity will attract factories and this is in line with one of the state's key policy pillars, which is the revival of the economy through agroindustry."
According to Statista, one of the world's leading business data platforms, South Sudan ranked as the least-electrified country in the world in 2020, with only 7.2 percent of its population having access to electricity.