SPLM-IO launches party office, registration in Yambio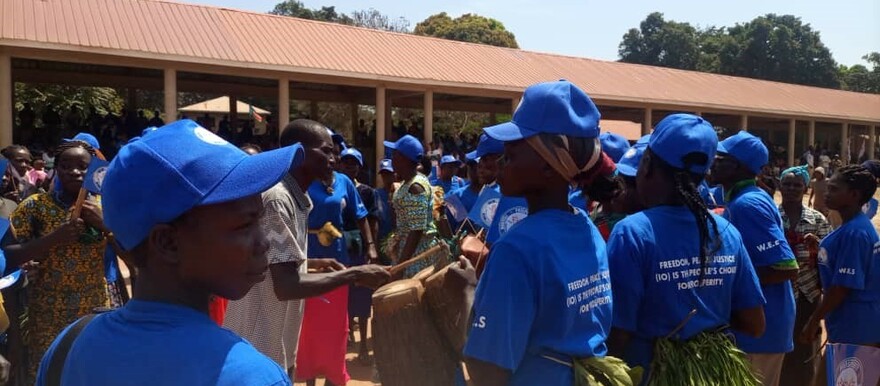 Inauguration of SPLM-IO offices in Yambio, Western Equatoria State on 04 November 2022. [Photo: City Review]
The Sudan People Liberation Movement in Opposition, SPLM-IO, led by the First Vice President Dr. Riek Machar Teny launched its office and registration of members in Yambio town of Western Equatoria State. 
Speaking during the launch at the Yambio Freedom Square last week, SPLM-IO Secretary-General Regina John Kaba said: "They used to say those people called IO are the same as SPLM. That statement is not correct. We put IO there to show that we are a different party with a different vision," Regina said. "Our vision is not like the one of SPLM. We need South Sudan to have a system called federalism not everything to be in the capital, we need South Sudan to have a federal system."
Regina further added that her party also stands for peaceful coexistence and democracy. 
"The other thing we need is this country should have democracy. Also in our vision, we need South Sudan to be peaceful, we need the country to have development that is IO," she added. 
She went on to enumerate the membership charges. 
"The registration fee for every member is 5 USD, the membership Identity Card ID is 20 USD, and to be a full member, there is a subscription fee every month of 1,000 SSP for you to be active in the party," she announced. 
Meanwhile, Western Equatoria State governor Lt. Gen. Alfred Futuyo Karaba who is the chairperson of SPLM-IO in the state appreciated all those who attended the event and said all political parties in the state are free to carry out their political activities in the state.