Kiir tells army to withdraw, Sudan claims victory in Heglig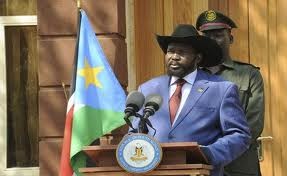 Sudanese defence minister Abdul Rahim Muhammed Hussein said the army successfully reclaimed Heglig from South Sudan on Friday.
In a statement Hussein said the army caused heavy losses in fierce battles that forced South Sudan to retreat.
He stressed that the army is fully capable of protecting Sudanese territory.
Kiir orders army to withdraw
South Sudan's president Kiir issued a statement a few hours before the Sudanese defence minister stating that he issued orders for the South Sudanese army to withdraw from heglig over the next three days.
Information minister Barnaba Marial Benjamin told reporters in Juba that the process of withdrawal has immediately started and will be completed by Monday.