MAYOM COUNTY -
16 Sep 2023
Drug shortages plague Mayom County health facilities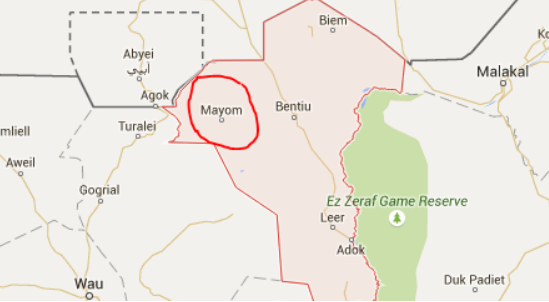 Mayom County in Unity State is currently facing a severe shortage of medical supplies according to Dr. Taliamt Machotchan, the County Health Director.
He revealed that the United Nations Children's Fund (UNICEF) was expected to provide drug supplies to Mayom County but no deliveries have been made in the past five months.
"I communicated with the Director General in the State Ministry of Health in early June and July informing them of our drug supply shortages but to date, no drugs have been delivered," Dr. Machotchan said.
He added that that local authorities have raised concerns about the shortage of drugs which is not only affecting the hospital but also nine Primary Health Care Units (PHCUs) in the county.
"All our communities are in desperate need of drugs which have completely run out and our community is suffering greatly," Dr. Machotchan lamented.
A county health official highlighted that in August alone, they recorded 200 cases of malaria, along with numerous cases of amoeba and diarrhea. However, due to the lack of drugs, they were unable to provide treatment.
Meanwhile, Stephen Tot Jokchieng, the acting health minister who is also the substantive Minister of General Education in Unity State, confirmed that drug shortages are not limited to Mayom County but extend to all seven counties in the state.
He explained that they are working on securing flights from Médecins Sans Frontières (MSF) to transport drugs to Mayom County, as drugs that were received last month are currently stored in Bentiu headquarters.
The challenging weather conditions, including heavy rains that have cut off road access to Mayom, have added to the logistical difficulties.
"I was informed by the County Health Department (CHD) in Mayom County that there are currently no medical supplies in all areas of Mayom," Minister Tot said. "We anticipate that drug supplies may reach the area between this week and the next two weeks."
For his part, Khor Kuku Mathew, a resident of Mayom County, echoed the community's plea for assistance with drug supplies, emphasizing that the shortages began in March.
"We urgently request UN agencies to support us with essential drug supplies," he implored. "Our lives are at stake, and we implore the government to prioritize our dire situation."