Attack on civilians at Akobo-Ulang border leaves 15 dead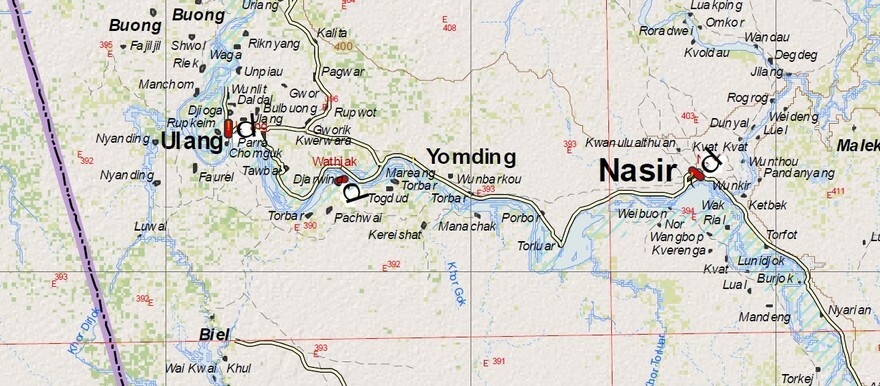 At least 15 people were killed and two others injured, while several others went missing following an attack by gunmen on civilians at a fishing site between Ulang County and Akobo County last Thursday, local officials said.
Speaking to Radio Tamazuj on Saturday, Riek Gai Gatluak, the Commissioner of Ulang County in Upper Nile State, said the early Thursday morning attack occurred when a group of people from Jonglei state who were settled at the Thiep fishing area came under attack by armed assailants.
  "The information we received was that 15 people have been killed and two others sustained injuries. Those injured have been brought to Ulang Hospital. Several others are still missing," Gai said.
Commissioner Gai said the crime scene was far and that they could not ascertain the safety of the missing ones because there was no presence of security forces there.
"No forces have been deployed to the scene. Where will we get forces when unified forces are not deployed? Civilians are the ones protecting themselves," he said.
Meanwhile, James Bol Makuey, the Commissioner of Nyirol County in Jonglei State, said most of those killed in the attack hailed from his county, and more than 30 people were abducted. He accused armed youth from the Greater Pibor Administrative Area (GPAA) of carrying out the attack.
"We have some people who went to Thiep fishing site on the western outskirts of Akobo County. They came under attack carried out by the Murle. 15 people were killed, two others were wounded, and 36, including women and children, were abducted while several others are still missing," he said. "We appeal to the GPAA because all these 36 people are from Waat Payam."
For his part, Abraham Kelang, the GPAA information minister, said they are not aware of any attack involving Murle armed youth.