Western Equatoria to screen for Ebola at borders with DRC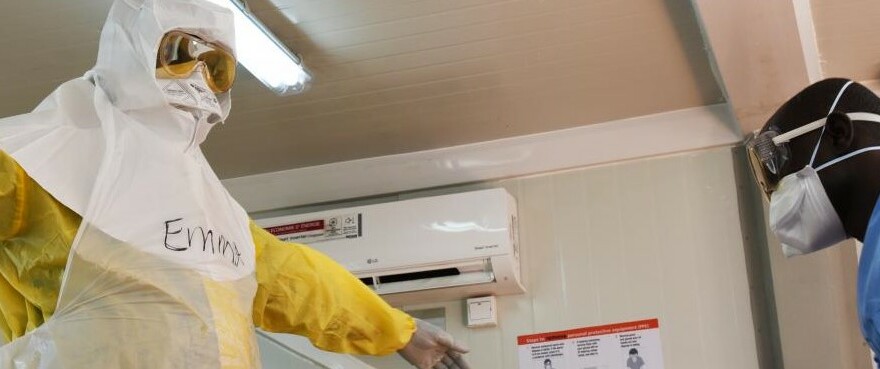 Ebola screening centres have been established at border points between South Sudan's Western Equatoria State and the neighbouring Democratic Republic of Congo (DRC), health officials said.
In August, a new case of Ebola virus was confirmed in the city of Beni in eastern Democratic Republic of Congo (DRC).
Testing showed the case was genetically linked to the 2018-2020 outbreak in North Kivu and Ituri provinces, which killed nearly 2,300 people, said a statement from the country's National Institute for Biomedical Research (INRB).
Speaking to reporters in Yambio town on Thursday, Western Equatoria State Minister of Health James Abdullah said they are on high alert and that Ebola screening centres had been introduced at the common border with Congo.
James said the screening points include Gangura in Yambio County, Sakure in Nzara County, Nabiapai in Ezo, Maridi County and Nabanga in Ibba County. He added that an internal screening will be carried out at Yambio, Tambura and Nagero hospitals.
"There are people who were trained last week on how to manage Ebola Virus cases, and some equipment for this disease were brought, and they are there in the store, but they are not enough," he said.
The health official appealed to World Health Organization (WHO) to increase the number of equipment at the screening centres.
 "I am appealing to our youth, as we have heard the information that Ebola case is reported in Uganda and one person died and also Congo which is just bordering us. It is important that all of us protect ourselves from this deadly disease, especially those near the border with Congo," he said.
Ebola is an often fatal viral haemorrhagic fever. The death rate is typically high, ranging up to 90 percent in some outbreaks, according to the World Health Organization.
First identified in 1976 in the DRC, the virus, whose natural host is the bat, has since set off a series of epidemics in Africa, killing around 15,000 people.
Human transmission is through body fluids, with the main symptoms being fever, vomiting, bleeding and diarrhoea.
The worst epidemic in West Africa between 2013 and 2016 killed more than 11,300 alone. The DRC has had more than a dozen epidemics, the deadliest killing 2,280 people in 2020.
There have been previous outbreaks of the Sudan strain in Uganda and in Sudan, the WHO said.