Warrap State prepares to receive President Kiir for Catholic Church centenary celebrations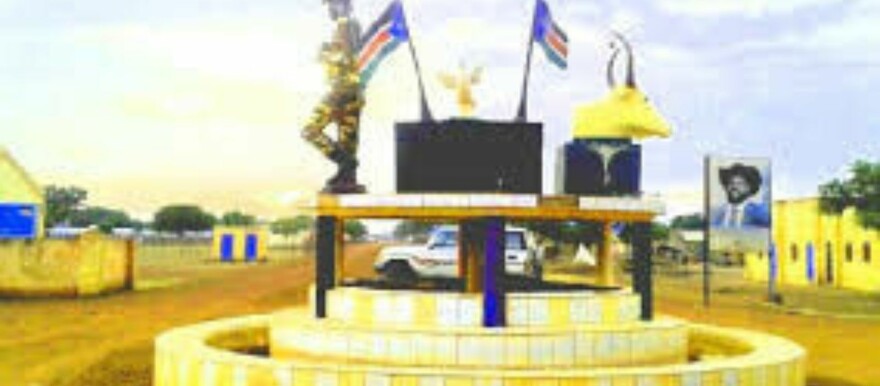 Warrap State information minister says preparations are in high gear to receive President Salva Kiir in Kuajok on Sunday for the Catholic Church's centenary celebrations. 
Minister William Wol Mayom told Radio Tamazuj on Wednesday that high-profile delegates have started arriving in Kuajok, including First Lady Mary Ayen Mayardit. 
"So far, I could confirm the preparation is ongoing. Kuajok Catholic church has completed 100 years and we are going to have our 100th anniversary on the 19th Sunday this week in Kuajok headquarters," said Wol.
"We are expecting high-level delegations from Juba and at the same time, we are expecting the participation of H.E. the President Salva Kiir Mayardit for the 100th anniversary," he said.
The minister said roads within Kuajok town have been cleared ahead of the celebrations. 
"Roads linking the residential areas to Kuajok Catholic Church have been cleared by the state government and security is on high alert. Everything is ready on standby for the celebration on the 19 of March 2023," he said.
"We are also expecting because Kuajok is a remote area, we are expecting some developmental activities to be announced by the president to the people of Kuajok," he said.
He urged the people of Kuajok to turn out in their numbers to receive the president.
Wol Ayii, a resident in Kuajok said: "It is very good for us to prepare ourselves to receive our president, the son of the soil. The celebration will be a great blessing in South Sudan not only in Warrap alone because the people of South Sudan, in general, will be in Kuajok for the event. We will pray to God to give us peace and let us love ourselves."
"What we expect from our president here, we need him to advise us as the youth of South Sudan, we only need peace. We want our president to be in peace with other leaders and to lead us in a good way," he added.
Akec Reec said, "We are very happy. These days we do not sleep. We want the president to spend the day with us as we celebrate the church anniversary. Let him come to encourage us on peace and stability, let our president come in peace." 
Kuajok Catholic Church was built in 1923. President Kiir was baptized at the church in the '60s.