Umma leader tells Bashir, stop aggressive tone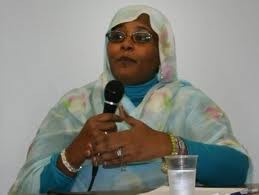 The chief of the Umma party Mariam Al Sadiq al Mahdi has appealed to president Bashir to stop his aggressive rhetoric in the media towards South Sudan and its leaders.
Al Mahdi said Bashir should calm his tone and realise that his message will go beyond his supporters.
She also expressed surprise at the timing of South Sudan's attack on Heglig, and said this was not just against the ruling National Congress Party but against all Sudanese people.
The Umma leader said there needed to be a comprehensive change in policy for a Sudanese state for all its people, with a need for political will and participation of all political parties.