SPLM-IO set to launch membership registration in Aweil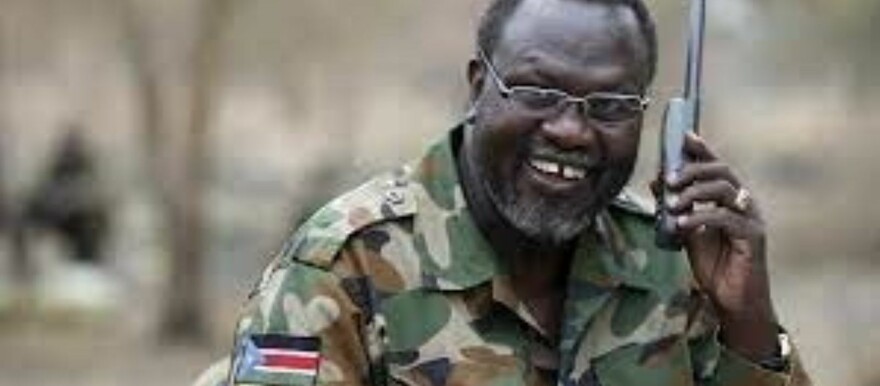 Dr. Riek Machar Teny, South Sudan's First Vice President and SPLM/A-IO leader. {File photo]
The Sudan People's Liberation Movement in Opposition (SPLM-IO) led by First Vice President Dr. Riek Machar Teny has announced that it would launch party registration in Northern Bahr el Ghazal's Aweil town in mid-November.  
The registration will coincide with the inauguration of the party headquarters in the state for the first time.  
According to a statement seen by Radio Tamazuj on Monday morning, the general public and other political parties are invited to witness the event.   
In an interview with Radio Tamazuj, the Secretary-General for the SPLM-IO in the state, Garang Wol Kon, said the double event will take place from 18th-19th November.
He added that the registration will be launched by a team from the party leadership, while state party officials would extend the same exercise to the counties and municipalities.  
"We are going to launch the registration and the official opening of the party premises on 18-19 this month (November)," said Wol. "I think the registration will be going on and the team that will come from Juba will end their mandate here, but the rest of the activities in the counties will be conducted by us." 
However, the Sudan People's Liberation Movement (SPLM) party has said they have not received any official invitation to the event. 
"Up to now, we did not get official communication from the Sudan People's Liberation Movement in Opposition (SPLM-IO) here in Northern Bahr el Ghazal," said William Anyuon Kuol, the SPLM acting party chairperson in the state and information minister. "What we got through social media (Facebook), we don't consider it as official communication until they (SPLM-IO) share it with us (SPLM)."  
On his part, Peter Diing, the Executive Director of the Wider Aid and Development Agency (WADA), welcomed the decision and wished the registration exercise would be done peacefully.
He said, "We welcome it and I hope it will be done successfully and in a peaceful manner that can promote peace and unity among the people of South Sudan."