RSF say they have seized army base in Zalingei, Central Darfur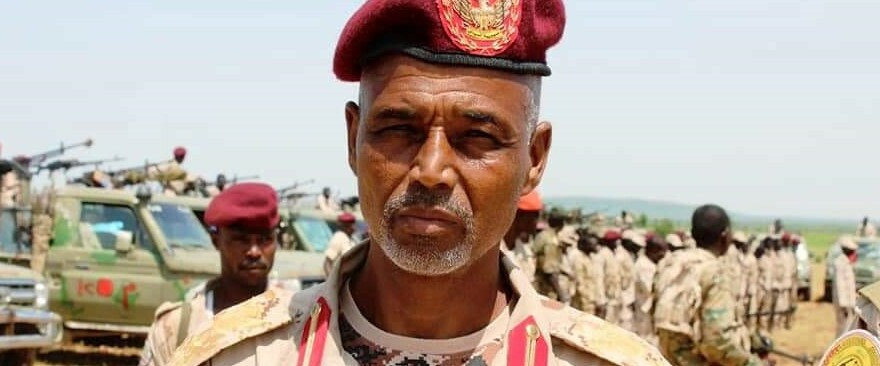 RSF regional commander Major General Ali Yaqoub (Courtesy photo)
The paramilitary Rapid Support Forces (RSF) that have been battling Sudan's army said they had seized Zalingei, the capital of Central Darfur State, on Tuesday morning.
The seizure of the capital of Central Darfur state in the west of the country comes as the two sides restarted peace negotiations in Jeddah, Saudi Arabia.
The announcement was delivered through a video released by RSF regional commander Major General Ali Yaqoub confirming control over the Sudanese army's 21st Infantry Division command in Zalingei.
Abbas Al-Amin, a civil society activist in Zalingei, told Radio Tamazuj this morning that the army surrendered the 21st Infantry Division command to the Rapid Support Forces on Monday night, saying many some army officers and soldiers decided to join the RSF.
"I think there was a negotiated deal on the surrender of the army command. The RSF controlled the army base without major resistance on Tuesday morning. We don't know the whereabouts of the top commanders of the army after the seizure of the military base in Zalingei," Al-Amin explained.
On Monday morning, the two sides clashed briefly in Zalingei, causing fear and panic among civilians in neighborhoods, and the market was closed.
The army could not immediately be reached for comment.
The fall of the Sudanese army's 21st Infantry Division command in Zalingei follows the RSF's recent seizure of the army's 16th Infantry Division headquarters in Nyala, the capital of South Darfur.
Fighting between the Sudanese army and the paramilitary Rapid Support Forces (RSF) erupted on April 15 over tensions linked to a planned transition to civilian rule. It has devastated Khartoum's capital and sparked ethnically driven attacks in the Darfur region.
After six months of fighting, more than 9,000 people have been killed and another 5.6 million forced to flee their homes, according to the United Nations.