Unity State -
16 Jul 2022
Pilots survive cargo plane crash at Rubkona airstrip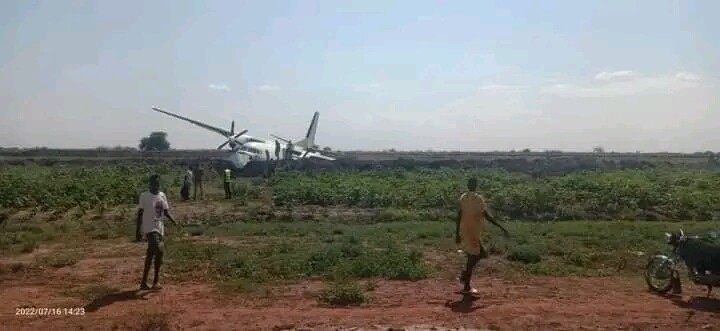 Three pilots survived after their cargo plane crashed while landing at Rubkona airstrip in South Sudan's Unity State this afternoon, according to a local official.
David Gai, the Minister of Information in Unity State, told Radio Tamazuj that the cargo plane departed Juba International Airport and crashed as it was landing at the Rubkona airstrip.
Gai pointed out that the plane was carrying food items to United Nations staff in Unity State.
According to the state information minister, all three crew members survived the incident.
"There are no death cases. The plane lost direction during the landing process, and from there it skidded off the runway and went into a muddy place.  You know, during the rainy season, the airstrip is not safe," Gai explained.
The cause of the crash was not immediately clear, according to the local official.
"We will try to find out what went wrong during the landing process. Also, the plane has no damages," he said.
There was no comment immediately available from the Civil Aviation Authority in Juba.
Cases of planes crashing in South Sudan have been on the rise recently with the latest case being reported in June at Juba airport.
Currently, South Sudan lacks land transportation infrastructure, forcing people to travel and transport goods by air.