Lainya County elects new paramount chief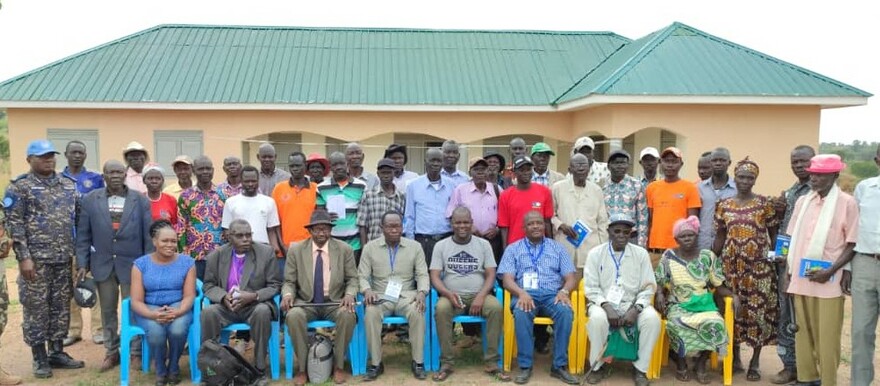 The local government in Lainya County of Central Equatoria State on Thursday elected a new paramount chief.
The system of local governance in South Sudan comprises both formal state structures and traditional authorities.
The election was conducted at the Lainya County headquarters, where more than 60 chiefs participated in the exercise.
Announcing the results, Senior Prosecutor of Greater Yei, John Wani, who also doubles as the chairperson of the electoral committee, said the chiefs have overwhelmingly elected Mathew Ladu as the paramount chief of Lainya County.
''Most of the chiefs from the five Payams have elected Mr. Mathew Ladu John as the paramount chief of Lainya County," he said.
For his part, the new paramount chief, Mathew Ladu John, expressed his happiness about the new position and promised to work with the county chiefs.
"We are going to work together, and if there is any issue, my office will always be open because we have our system to work together," he said.
Meanwhile, Lainya County Commissioner Emmanuel Khamis promised to pay the chiefs' salaries and work for the construction of the customary courts.
 ''This is very important because the traditional justice system is a structure within the government. And we cannot continue as volunteers. You need to get your salaries. I am going to work with the paramount chief to follow up on the issue of your salaries, and I am also appealing to UNMISS that let us put our hands together so that we can construct the courts," he said.
"All the chiefs that have come and those who did not come due to some commitments are going to have uniforms, and the uniforms are going to be provided by the government," he added.
Lainya County is one of the counties in Central Equatoria State that has been affected by the conflict that forced many citizens to flee to refugee camps in the neighbouring countries.