Kiir fires foreign minister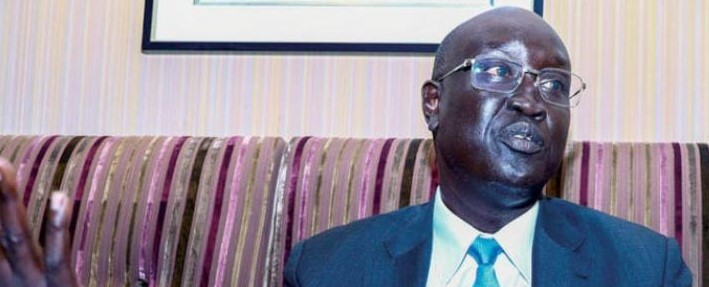 Former Foreign Minister Mayiik Ayii Deng, Asharq Al-Awsat (Saad Dossary)
South Sudan's President Salva Kiir Wednesday night dismissed his Foreign Minister Mayiik Ayii Deng, who has served in the role for only 18 months.
In a presidential decree obtained by Radio Tamazuj, Kiir has tasked Deputy Minister of Foreign Affairs, Deng Dau Deng, to perform the job in an acting capacity until a new minister is appointed.
No reasons were given for the sacking of Mayiik, who hails from Warrap state.
Mayiik was first appointed presidential affairs minister in April 2016 in a transitional government and again in the same position in February 2020, following the formation of the unity government before being sacked following a botched oil-for-roads deal.
Last week, President Kiir fired the country's defence minister Angelina Teny, who is also opposition leader Riek Machar's wife, and interior minister Mahmoud Solomon in a presidential order.
No decision had yet been made on their replacements.
Last week's move is seen by observers as an attempt by Kiir to firm his grip on power amid international pressure on the peace partners to conduct democratic elections by the end of the transitional period.
President Salva Kiir, SPLM-IO leader Riek Machar and other political leaders signed a peace agreement in 2018 that ended five years of civil war.
Implementation of the peace agreement has been slow, and the opposing parties have frequently disagreed over how to share power.
In August last year, the parties to the peace agreement announced the extension of the transitional government's time in office for another two years, meaning general elections would be conducted in December 2024.