Kiir directs law enforcement agencies to probe, arrest Kajo-Keji killers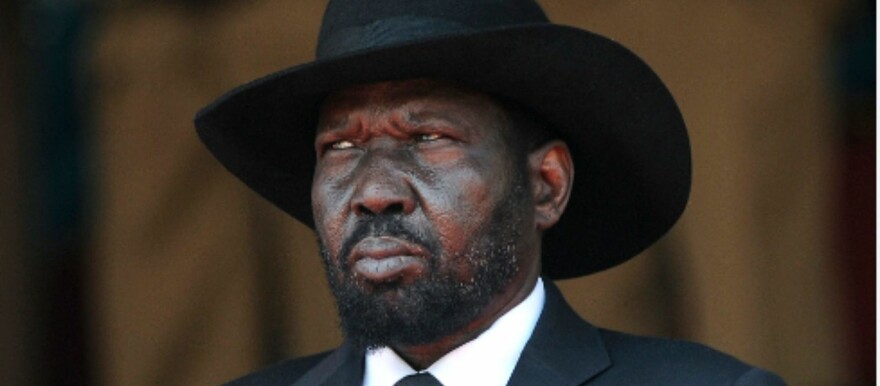 President Salva Kiir. (File photo)
President Salva Kiir Mayardit has ordered law enforcement agencies to probe and bring to book perpetrators who last Thursday killed over 20 unarmed civilians in Lire Payam of Kajo Keji County in Central Equatoria State. 
In a Wednesday press statement seen by Radio Tamazuj, Kiir regretted the incident, saying there is no justifiable explanation for the murders.
"There is no justifiable explanation for this uncalled violence at the time when the leaders of the two communities have initiated processes of returning cattle to their areas of origin," the president said. "It is on this basis that I strongly condemn the actions of the perpetrators of these crimes and urgently direct the law enforcement agencies to thoroughly investigate what took place in Kajo-Keji."
"These investigations must not amount to nothing, they must aim at holding the instigators and perpetrators of these heinous crimes accountable for their actions," the statement added.  
Kiir said he was deeply saddened by the incident and that it was unfortunate that it happened when the country needed peace the most.
"It came when at a time when the entire world was watching our preparations for welcoming Pope Francis and the other two prominent religious Christian leaders for a historic ecumenical pilgrimage of peace to our country," it read.   
Last Thursday, on the eve of the pope's arrival in Juba, pastoralists from Bor County in Jonglei State who are grazing their cattle in Kajo Keji County gunned down 21 people in a revenge attack after an attack on the latter's cattle camp left 6 dead and another 6 people injured.
President Salva Kiir sent a message of condolence to the grieving families and called on them to leave the issues to authorities to handle.
"To the grieving communities, I convey my heartfelt condolences to you and urge you not to allow the appeal of revenge for your losses to drive you to commit further acts of violence," Kiir counseled. "I am fully aware of how hard it is to cope with tragedies of this nature, but I maintain that you leave this to authorities to resolve both the root causes of this issue as well as use the full force of the law to hold the culprits accountable."