Journalist among protestors detained in Juba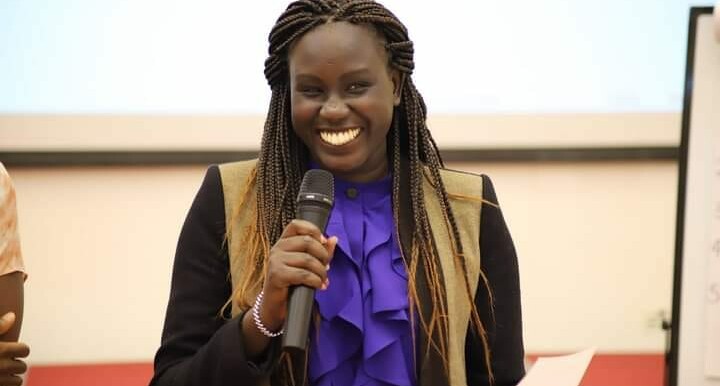 Photo: Journalist Diing Magot
The President of the South Sudan Union of Journalists (UJOSS) Oyet Patrick says police in Juba have been holding a member of UJOSS since Sunday. 
Speaking to Radio Tamazuj on Monday Oyet said Diing Magot who reports for the Voice of America (VOA) was arrested along with others at the Konyo-Konyo market on Sunday while covering peaceful protests against the high cost of living in the country.  
Oyet added that a team from UJOSS visited the journalist at the Malakia Police Station on Monday morning and were allowed to access her.
"She was detained by the police since yesterday. I have not talked to her but our team is currently at the police station," the UJOSS chair confirmed. 
"According to the police, she was arrested on Sunday without her work ID showing that she was a journalist. So, because of that, they have arrested her mistaking her for a protestor," he said.
Oyet stated that UJOSS secretary and protection officer are closely working on her release. 
"We are pushing for her release because there is no case except the fact that they are saying she was not having the ID but after we assured them that she is a journalist, then there is no reason of keeping her at the detention," he said.
Oyet urged the security agents inclduing the police to respect media personnel when carrying out their duties. 
He said it is disgraceful that the journalists are subjected to unlawful arrests and detentions, a situation he says makes the environment unfavorable for journalists to operate. 
On Sunday, the police arrested six protestors including youth and university students who staged peaceful protests at the Konyo-Konyo market lamenting over the high cost of living and called on the governmet to address youth unemployment.