Four youths arrested over looting of WFP food supplies in Bor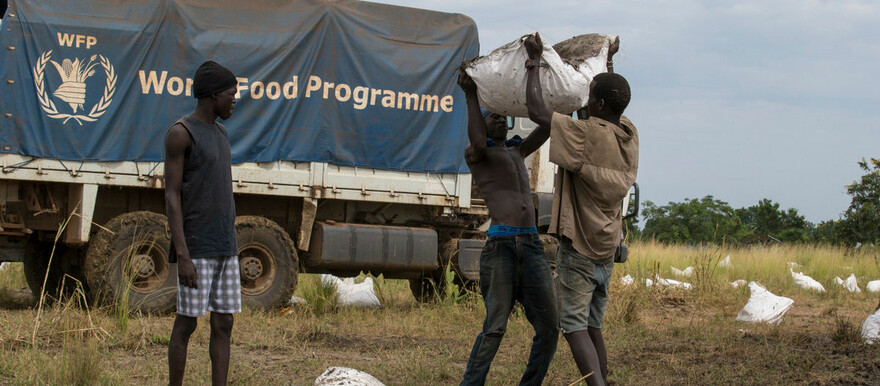 Authorities in the Jonglei State capital, Bor town, said they had arrested four youths suspected of involvement in an attack on a World Food Programme (WFP) convoy on Tuesday.
On Tuesday evening, a large armed group on motorbikes looted five Lorries loaded with food supplies outside the WFP compound in Bor's Pakuau area.
"The food was to support those in most need living in Twic East. Almost seven metric tonnes of the food was looted in the attack. Following the incident, WFP has paused movements out of Bor for the third time this year," according to the United Nations Office for the Coordination of Humanitarian Affairs (OCHA).
While addressing the media in Bor Wednesday, Denay Jock Chagor, the state governor, condemned the attack and said they responded by apprehending four suspects who have since been transferred to Juba for investigations.
"This incident is very unacceptable. As we speak right now, we have arrested four individuals and these four suspects have been taken to Juba," he said.
The state governor vowed that his administration will arrest all those involved in the attack.
For his part, James Machok, the deputy state police commissioner, also confirmed the arrest of four suspects and said a manhunt is underway to arrest those still at large.