Amnesty International calls for immediate release of 6 SSBC staff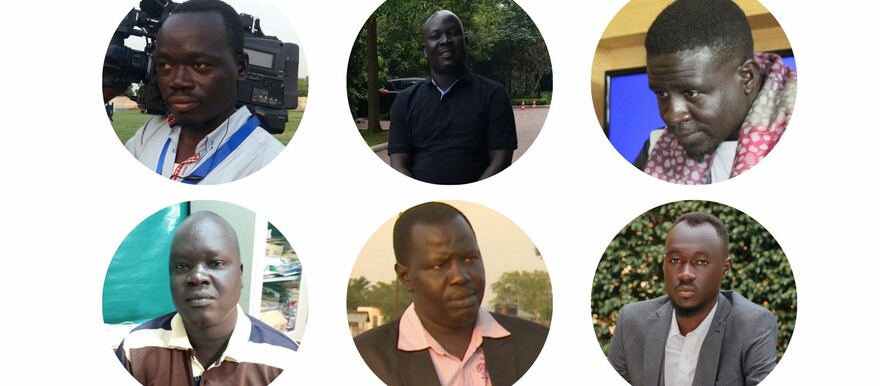 The global movement that campaigns to end abuses of human rights, Amnesty International, has called on South Sudanese authorities to release six South Sudan Broadcasting Corporation (SSBC) staff or charge them with them in court.
Five of the journalists Joval Tombe, Joseph Oliver, Mustafa Osman, Cherbek Ruben, and Jacob Benjamin were arrested by National Security Service (NSS) at the SSBC premises on 3 January, while Victor Lado who is a senior editor at the state broadcaster was picked up from the Western Equatoria State capital Yambio on 4 January.
The six were detained in connection with a video that went viral on social media platforms and shows President Salva Kiir wetting his trousers at the function to commission the Juba-Terekeka road in December last year.
"Release six media staff detained about the circulated video of President Salva Kiir urinating in public," Amnesty International's Thursday statement read.
According to the rights body, the six SSBC staff are arbitrarily detained at the National Security Service (NSS) headquarters, known as 'Blue House', without access to their family and lawyer(s).
It is still unclear whether they have been informed of any charges brought against them.
"Amnesty International calls on the South Sudanese authorities to immediately release the six, or charge them with a criminal offense recognizable under international law," the statement said. "Ensure that the six are not subjected to torture or other ill-treatment while in detention."
Amnesty International also urged the government to ensure that the six are granted regular access to their family, and any healthcare they may require from a qualified medical practitioner and a lawyer of their choice.
The rights body said it has documented numerous arbitrary detentions by the NSS in multiple facilities where detainees are often subjected to torture and other ill-treatment – some held incommunicado without access to a lawyer, or family members.
"South Sudan's political environment has remained intolerant of criticism of government actions and policies, leading to intimidation, harassment and detention of civil society activists, human rights defenders and independent journalists," the statement said. "This has led to an environment of self-censorship for media and human rights workers where, with the pervasive state surveillance, people no longer feel safe to speak freely and openly about the conflict and human rights situation."
According to the statement, the Government of South Sudan, primarily through the NSS, conducts communications surveillance with equipment bought in Israel, and likely with support from the telecommunication companies.
"The NSS also conducts physical surveillance through a widespread, cross-border network of informants and agents, penetrating all levels of society and daily life, by monitoring media and social media, and requiring event organizers to seek permission before holding any form of gathering," the statement concluded. "The NSS has used these forms of surveillance illegally, in breach of the right to privacy, to arbitrarily arrest and illegally detain individuals, and infringe on press freedoms, the freedom of opinion and expression, and the freedom of assembly."