Preparations for Independence Day celebrations underway in Wau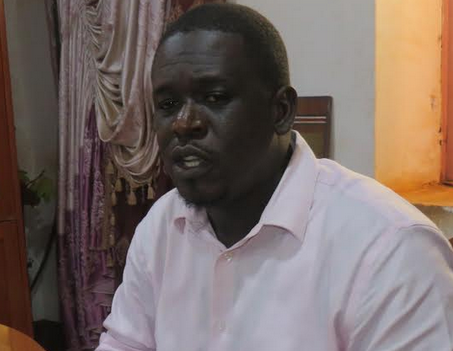 Western Bahr el Ghazal State Information Minister Samuel Nicola Kornelio. (Photo: Radio Tamazuj)
The Western Bahr el Ghazal State Information Minister has said preparations are underway by the state government to hold celebrations for South Sudan's eleventh independence anniversary on 9 July.
Samuel Nicola Kornelio told Radio Tamazuj Wednesday that the state government under the leadership of Governor Sarah Cleto Rial on Tuesday formed a high-level committee to prepare for a successful celebration.
"Yesterday (Tuesday), the council of ministers of Western Bahr el Ghazal state sat for an extraordinary meeting and one of the main topics discussed was the preparation for the independence (anniversary) that is likely to take place on Saturday, 9 July," he said.
Nicola said the committee already started preparing for the budget and have chosen a venue.
"We are working on the budget and we also decided on the location where the celebration will take place," Nicola said. "In the morning we will be at Freedom square and then in the evening there will be athletics and traditional dances from the tribes of Western Bahr el Ghazal State on display."
The minister said he had called the media to seek advice and their contribution to making the day a success.
Asked where the state government got the money to celebrate the independence anniversary since the national government said there would be no official celebration in Juba due to lack of funds, Minister Nicola said the state came up with a small budget.
 "We got a green light from Governor Cleto. She said that we have to work and come up with a very small budget," he said. "I think today (Wednesday) we will submit the budget. I am not sure how much money will be allocated but we will celebrate with whatever we have."