Jailed Rumbek teachers released on bail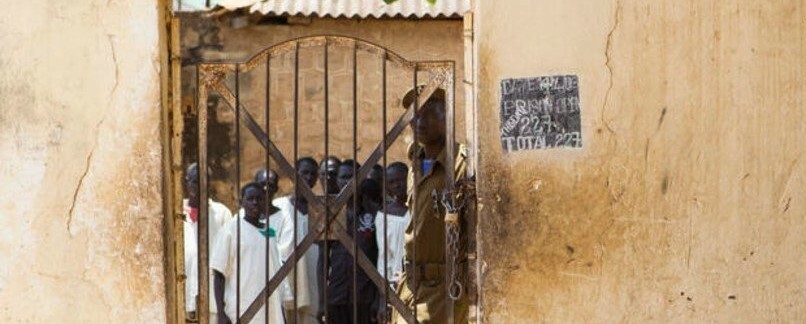 The teachers in Rumbek Central Prison in South Sudan's Lakes State have been released on bail pending trial, a group of advocates said.
The six teachers were initially detained at the Panda military barracks in Rumbek in mid-June and were transferred to Rumbek Central prison last month without due court process.
Over 30 teachers from various secondary and primary schools in Rumbek were arrested after a strike. The striking teachers rejected their January and February salary arrears that did not reflect the 100 per cent increment in their salaries.
Last month, more than 30 teachers were freed, but six remained behind bars.
Early this month, Lakes State Governor General Rin Tueny Mabor ordered the state minister of education to take the six teachers to court.
Speaking to Radio Tamazuj on Wednesday, Advocate David Kaman Bol, who spoke on behalf of the teachers' defence team, said five of the six teachers had been released on bail.
"The Public Prosecutor Attorney General released only one teacher from the six teachers. Also, the county court released the remaining five teachers on bail according to our demand to release the remaining teachers on bail, and the next court session will be on 17 August," Bol explained.
According to the defence lawyer, the five teachers were charged under sections 46, 80, and 86 of the South Sudan Penal Code 2008.
Bol pointed out that one of the teachers, Gabriel Marol Chol, was released for lack of evidence brought against him.
Bol described the arrest of the teachers as politically motivated.
"What is happening is all about politics according to my analysis and experience, and Section 80 talks about participating in public gatherings to incite violence which is different from what happened," he said.