E. Equatoria, GPAA pledge to build bilateral ties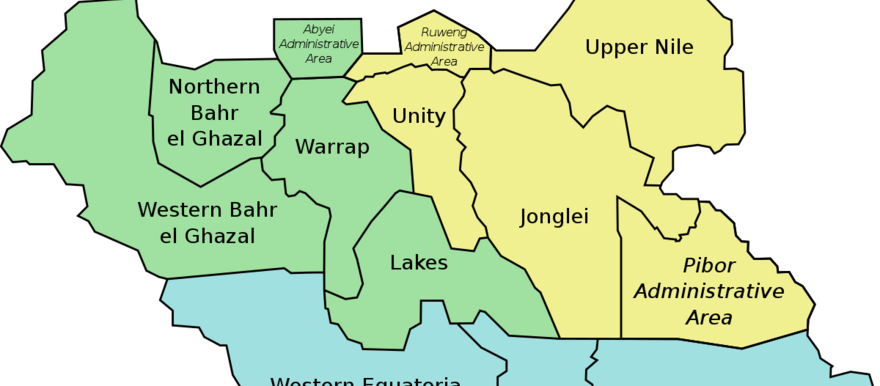 Authorities from Eastern Equatoria State and the Greater Pibor Administrative Area (GPAA) have agreed to improve bilateral ties between them. 
On Monday, the GPAA administrator and several of his ministers paid a courtesy visit to the Eastern Equatoria State governor Louis Lobong Lojore and his cabinet. 
GPAA Chief Administrator Lokali Amae Bullen was accompanied by the area's advisor on political affairs and two others. 
Beku-Konyi Longolio, the GPAA political affairs advisor, told Radio Tamazuj that a meeting between the two governors and their teams discussed ways to improve security, trade, and services including sharing of grazing lands.
"Our communities are neighbors and cattle keepers and we want to bring them together. During the dry season, they normally move to our area for pasture and water and that is why we come and visit so that we share this issue so that when they move, we alert our people so that they will welcome them," he said. "We also wanted to make some bilateral relations of business since we have poor roads and we depend on the dry season so that some items should reach our people on the other side."
Longolio noted that despite being neighbors, the two states share infrastructure such as roads and schools. 
For his part, Patrick Oting Cyprian, Eastern Equatoria State information minister, and government spokesperson welcomed the visit and expressed his government's commitment to foster ties with the GPAA counterparts.
"My appeal to the people of the Republic of South Sudan is that Greater Pibor needs a lending hand, people need to see the issue of Greater Pibor because there is no hospital in Greater Pibor, they only have a primary health center which cannot cater to the huge population there," he lamented.