Akobo displaced lack food, shelter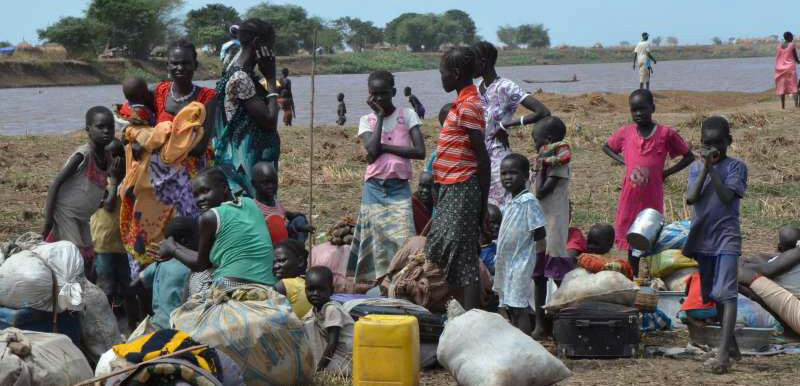 A group of displaced women and children rest on Ethiopian territory after crossing the Baro River from South Sudan. [Photo: UNHCR]
About 3,000 households in Dengjok Payam in Akobo County of Jonglei state remain in dire need of humanitarian aid since fleeing their homes over insecurity in December last year, officials said. 
Speaking to Radio Tamauj over the weekend, John Chol, the Akobo County commissioner, appealed for humanitarian aid. 
"The situation is very bad. They lack food and shelter," he said. "Those people started fleeing from Dengjok in Dengjok Payam to a place across the river called Dilol because of insecurity caused by youth from Pibor."
For his part, Duol Lam, the county Relief and Rehabilitation Commission (RRC) coordinator, said they conducted a needs assessment and found that about 3,000 families have remained without food and shelter since December. 
"There are about 3,011 households. They started arriving in Dilol in December after an attack last year. They lack food and shelter so we appealed to our partners to intervene," he said. 
One displaced, John Sam, said their situation is dire and also appealed for humanitarian intervention.