SPLM SG Lam Both in Germany for treatment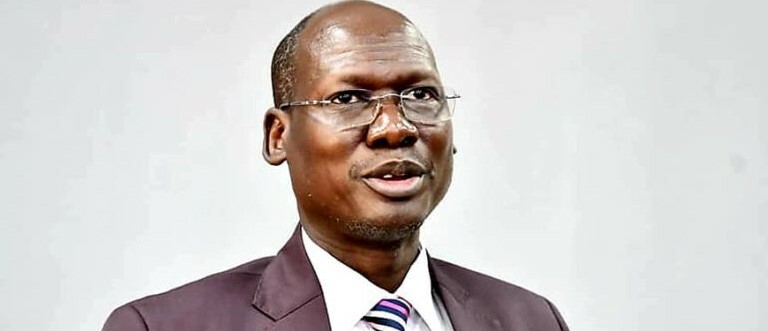 Photo; SPLM Secretary General Peter Lam both
Peter Lam Both, the SPLM Secretary General, was hospitalized in Germany and has undergone surgery, according to a party official.
Speaking to Radio Tamazuj on Monday, SPLM's acting secretary for information and communication, Santo Malek Anei, admitted that the secretary general has been out of the country since 5 December for surgery. He described the operation as "minor," however, also noting that it was successful.
The official explained that the secretary general was having minor pain in the body, which required an operation from abroad, and that is why he went to Germany for the operation. He said he has been in contact with Lam, who is doing fine.
Santo further stated that the senior party official will return to South Sudan this week. He urged the public to confirm information from the right sources and avoid rumours, saying Lam has undergone a successful operation.
"Some people have contacted me and expressed concerns about his health condition. But I can reassure the public that he is fine, I spoke with him, and his wife also spoke with me," Santo concluded.
Earlier this month, the National Liberation Council (NLC), the highest party organ of the ruling Sudan People's Liberation Movement (SPLM) endorsed Peter Lam Both as the party's secretary-general after serving in an acting capacity since August 2021.