S Sudan town witnesses nightly brutalities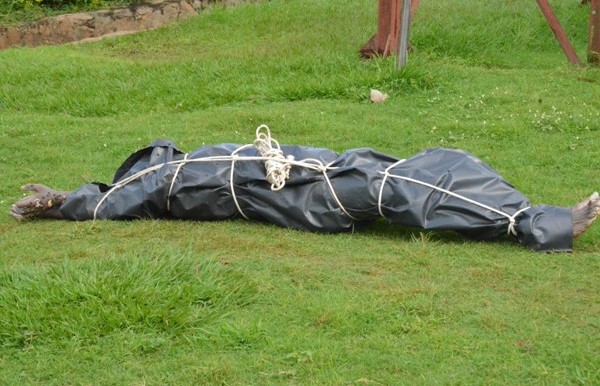 A town that remained largely peaceful throughout the two years of civil war that preceded South Sudan's August 2015 peace agreement is now experiencing a wave of brutal killings.
The killings within the government-controlled Yei town are perpetrated with knives, pangas and guns. The murders highlight the widening scope of violence in South Sudan in the wake of clashes last month in the capital that shattered popular expectations for a peace deal struck the year before.
Today an official who preferred anonymity told Radio Tamazuj that killings have taken place in residential areas Kanjaro, Lomuku, Gabat, Lupapa, Logobero, Lomuku and Midile village.
"We are not happy because, we are receiving reports from the residents that the citizens are being killed every night," she said.
Rural areas around Yei, Lainya, Morobo, Mundri and elsewhere in the Equatoria region have become bases for insurgents and some residents say the wave of killings in Yei are retaliation against the civilian population for recent opposition attacks on government forces.
One of the survivors described to Radio Tamazuj how he survived a targeted night killing carried out by a mixed group of uniformed and non-uniformed men.
"We were asleep on Tuesday night, we heard some people knocking at the door but we resisted and they broke in and picked us forcefully including my brothers in their rooms. We were six in number; they took us away from our home and when we reached a distance, they tied our hands, started beating us with big sticks, they stopped us and raped my brother's wife, killed her using a panga, they also started on my other brothers and killed them," he said.
The survivor explained that he then ran for his life: "When I realized that I was going to be killed too, I struggled to untie myself and escape, they shot at me more than six times which all went missing. I ran into the bush and they failed to locate me and that was how I survived the killing."
He said the killers wore a mix of both military and non-military clothing and carried guns and pangas. He said some of his neighbors were reported killed and thrown into the river.
In the same week, bodies of people killed using pangas and gunshots could be seen lying at Yei Civil Hospital's mortuary.
A resident in Mukaya Payam of Lainya County says that a similar wave of killings struck Mukaya village where more than ten civilians were brutally murdered using pangas.
Another area resident in Yei town says the continuous threats of killings, gunfire every night and hunger are major factors forcing residents to flee for refugee to Uganda.
Officials have not yet said anything about the wave of killings and no arrests have been made.
Photo: A dead body found at the Yei-Juba bridge in Yei, South Sudan, 29 Aug. 2016
Related coverage:
SPLA-IO, residents accuse govt troops of committing atrocities in Central Equatoria (29 Aug.)