By Koka Lo'Lado -
2 Feb 2022
Opinion | South Sudanese find freedom of expression, vent in clubhouse: are they being heard?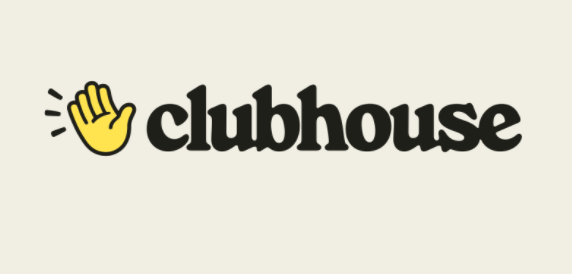 Clubhouse, a social audio app launched in March 2020, where people can communicate and discuss diverse issues in rooms that accommodate groups of thousands, had a rousing reception by the South Sudanese diaspora and has taken over as the main forum for deliberating on the pertinent problems afflicting South Sudan.
Myriad issues, ranging from a looming genocide to the pace of implementation and even the viability of the peace agreement, the Jieng Council of Elders (JCE), land grabbing, the Dec 2013 Juba killings, democracy, tribalism and nepotism, the failure of leadership under President Salva Kiir and the elections enshrined in the revitalized peace agreement inter alia are the topics that are flagrantly argued.  
The creators of clubhouse define it as a place for chats where people can drop in and explore different conversions.  
"Clubhouse is a place for casual, drop-in audio chats. When you open the app you can see "rooms" full of people talking and explore different conversations," The creators define it. "It's a place to meet with friends and new people around the world—to tell stories, ask questions, debate, learn, and have impromptu conversations on thousands of different topics."
The South Sudanese diaspora and refugees have now found a forum to freely discuss, without fear, issues that cannot be debated openly within the country, not even in the national parliament.
Some even request to be given a chance to expeditiously speak because they are on a work break. Typically, discussions are not time-barred and can last from several hours to a couple of days because the participants are from different global time zones (Canada/USA to Australia) and join and leave discussions intermittently.
On the positive side, there are and have also been sober and well-moderated discussions on peace and reconciliation and democracy and development and generally, on how to get the country out of the mess it is in momentarily.
Politicians like Pagan Ammum, Aldo Ajou, Emmanuel Ajawin, Peter Adwok, Wol Atak, etc. have also appeared often to discuss the current political situation in the country. One Salva Kiir is also a keen listener. If it is the president is another matter. 
There was also a constructive agricultural discussion on how to get rid of or scare vermin from cultivated farms using scarecrows and other methods. Another concentrates on how to speak Juba Arabic and strictly prohibits politics.
Other rooms concentrate on reminiscing and cracking jokes from the past or good old days before the war. 
The elections enshrined in the revitalized peace agreement is a very prominent and divisive issue that is debated for days on end in the different rooms with some arguing that it is the only solution to the country's political problems. Others argue that it will lead to more chaos because the SPLM will rig it while others contend that government does not have the capacity and will to organize genuine free and fair elections.
That the transitional government in Juba has not even made a single move in the direction of organizing said elections does not help.
Another effervescent topic is nepotism in government and the perceived dominance of the Dinka in the security sector and other departments of government and suggestions on how to reform and make government more representative of the diversity of South Sudan.
Other constructive and relevant topics discussed revolve around the impotence of the judiciary and the lack of justice, absence of rule of law and order, professionalization of the public service and security sector, and unity of the South Sudanese people. Another hot topic was 'can reconciliation be achieved in South Sudan without justice?' 
Many discussants are well versed with and extensively quote the various reports detailing atrocities, forced disappearances, corruption, crimes against humanity, and war crimes. The SPLM, its affiliates, and surrogates have severally been referred to as criminal organizations that must be brought to book.
For current affairs and news, Radio Tamazuj is authoritatively quoted and referred to.
On the flip side, some of the discussions in the hallways and rooms of clubhouse are right down blatantly crude and at times, regrettably, agitate for tribal superiority/domination and mobilize for attacks, war, revenge, etc. Some of the discussions degenerate into shouting matches and personal attacks. It is not uncommon for discussants to fly off the handle and shout when arguments go south and start shouting expletives, calling each other ignorant, thieves, murderers, etc.
At times, debates break down into a tragicomedy with name-calling, shouting matches, and insults. When vexed, many veer off on a tangent and even call out each other. One lady who said someone threatened to harm her, dared the person to come to her home and that she would shoot him dead on her porch.
One room is even petrifyingly titled; 'We are proud secessionists and bigots, so what?' Others are affiliated with armed opposition groups and tribal associations. One participant even called for her people in the diaspora to collect USD 500 each to buy arms for their people back home to wage war and or for self-protection against the excesses of the SSPDF. Some of the Nuer and Equatorian discussants even talk of seceding from South Sudan.
The 1994 Rwanda genocide features prominently as a warning and something to avoid. Others worryingly argue it should happen in South Sudan so that the strongest win and dominance is established decisively.
The negativity, barefaced tribalism, sectional and regional divisions openly manifested and callously debated are nerve-racking and are not helping the already fragile cohesion of a country torn apart by conflict, war, and poverty among other ills.
Lamentably, people manifest and vehemently voice and defend their prejudices and stereotypes. A very worrying trend. Many even claim to be representing and voicing the concerns of their people on the ground in South Sudan. One wonders to whom they are speaking at about the plight of the people while shouting down each other. Some even have skewed facts but argue them with a fiery passion.
Clubhouse has created a few thousand South Sudanese politicians, at times overnight, giving them a much-needed free audience without risk. Whether they are being heard and taken seriously in the corridors of power in Juba is another issue. 
Of course, the discussions on clubhouse have a bearing on issues and the political dynamics in South Sudan because of the discussants' financial support and political influence over their folk back home. If their discussions will make a quantum change in South Sudan, we wait and see.
The biggest worry is the hate speech which amplifies and augments tribal and regional disunion in an already polarized country.
Clubhouse has a set of community guidelines like not to engage in harassing people, hateful or discriminatory speech or conduct, threats of violence, trolling or disrupting the stage, content that is not okay.
Others are to avoid child endangerment, graphic violence, harmful misinformation and disinformation, illegal activities and the sale of regulated goods or services, intellectual property violations, suicide and self-harm, terrorism or violent extremism, nudity.
Unfortunately, when some of the South Sudanese discussants become vexed, they go nuts and audaciously disregard the guidelines. 
One of the sober voices cautioned his diaspora colleagues against influencing the folk back home negatively. He said they send money back home and plant seeds of hatred in the minds of their relatives who believe them because the diaspora people are seen to be intellectual and so are right. 
A catholic priest in Australia last week opened with a moving prayer and asked the participants to mind their tone, be truthful and tolerate each other's opinions with sincere and open hearts if they seek genuine peace back home.
Others, clearly paper tigers, dare to be verbose and abusive but with no substance other than threats of violence and waging more war. Then there are the wiseacres who are patronizing and know-it-all. 
Ultimately, used constructively, it can be used to unite the people and to discuss and find solutions to problems afflicting South Sudan. On the flip side, it is being used to polarize the people both in the diaspora and at home. 
I can envisage the 'hurricane' that will ensue when a topic is introduced demanding that dual citizens renounce their other citizenship if they want to serve in political, civil service, and security jobs in South Sudan. I am certain elements both in Juba and in the diaspora would be against it.
The author, Koka Lo'Lado, is a journalist and can be reached via kokalolado@gmail.com
The views expressed in 'opinion' articles published by Radio Tamazuj are solely those of the writer. The veracity of any claims made are the responsibility of the author, not Radio Tamazuj.