By Okech Francis -
14 Jul 2022
Opinion | Laying blame for South Sudan's chaotic economic situation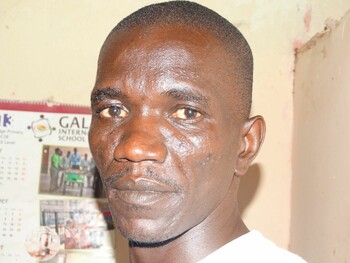 Going through the state of the economy in neighboring countries, one will realize there is a huge dip just like in South Sudan.
And the weakening is being attributed to different forces at play around the globe.
Many people in South Sudan are always quick at blaming leaders, attributing the economic situation to incompetence of those in charge, corruption and conflict, attributes made for years now.
In recent times, there have been unfolding calamities that have worked against economies globally and led to economic chaos across the globe like the COVID-19, climate change and now the war in Ukraine.
Its true South Sudan too had its own internal problems like the crisis which began in 2013 and to date it's yet to be concluded. 
This crisis has been the biggest undoing, leading to a rapid economic downturn, helped along by intercommunal violence, the COVID-19 pandemic effects, the floods and other calamities including the locust invasion. It all became a cocktail that was very difficult to deal with.
In the country, the people want to lay blame on the Minister of Finance, Agak Achuil Lual and the Governor of the Central Bank, Moses Makur Deng, questioning their capability on handling the economy.
These two men head institutions that have been lauded widely by international financial groups like the World Bank and the International Monetary Fund for spearheading drastic reforms in the economic and financial status of South Sudan.
What does it mean? It means that South Sudanese may not understand the technicalities in economy or finance and then would just shout at people in charge when hiccups occur.
Looking at the economy in neighboring countries, do we then say the people in lead institutions there are just the same?
The biggest undoing in the world's economic situation currently is the ongoing Russian invasion in Ukraine.
According to the IMF, the war is adding to "a series of supply shocks that have struck the global economy in recent years. 
Like seismic waves, its effects will propagate far and wide—through commodity markets, trade, and financial linkages. Russia is a major supplier of oil, gas, and metals, and, together with Ukraine, of wheat and corn.
Reduced supplies of these commodities have driven their prices up sharply. Commodity importers in Europe, the Caucasus and Central Asia, the Middle East and North Africa, and sub-Saharan Africa are most affected. 
But the surge in food and fuel prices will hurt lower-income households globally, including in the Americas and the rest of Asia."
The IMF has already revised its projection for global growth downwards to 3.6 percent in both 2022 and 2023 and this reflects the direct impact of the war on Ukraine and sanctions on Russia, with both countries projected to experience steep contractions.
For comparison, let's have a look at our neighboring countries like Uganda and how its economy and currency have been affected.
Uganda's economy rebounded strongly as domestic economic conditions improved following the easing of mobility restrictions over COVID-19 during the period October 2021–February 2022 but the war in Ukraine and resulting economic sanctions on Russia are mainly affecting Uganda through commodity prices, which were already on the rise. 
According to the World Bank, real GDP growth could fall below the recovery path that had been expected, to average 4.7 percent in Financial Year 2022.
The Observatory of Economic Complexity, a global private trade data bank, reports that Ukraine's main export to Uganda in 2020 was wheat worth US$ 141 million, followed by "unclassified items" worth US$ 66 million including ironware, Special Purpose Truck, Helicopters and Aircraft parts.
Uganda exported to the country leaf tobacco and coffee worth US$13 million and US$ 4.3 million respectively, while aircraft parts and accessories were worth US$ 10 million. 
As for Russia, in 2020, it supplied 33 percent of Uganda's wheat and as well meslin imports worth US$ 50 million, followed by Argentina with 28 percent or US$ 43 million. 
On the other hand, Uganda shipped to Russia stripped tobacco (leaf) and coffee worth US$ 53 million and US$ 44 million respectively, among other exports. 
Now with the war, trade is affected, and Uganda's Foreign Exchange goes to a deficit.
Petrol in the neighboring country has already shot up from just over a dollar to about $1.5 per liter now. 
The Uganda shillings itself has weakened tremendously against the US Dollars, trading at 3700 shillings for a dollar.
Hiking exports to meet cost to countries like South Sudan is the next likely solution.
South Sudan has gone through a crisis that has denied local production and left the country relying on import for even commodities like tomatoes and bananas.
Taxes have been waived on them and yet prices soar while the South Sudanese Pounds loses value.
This is because of the effects of the same war in Ukraine in neighboring countries which has affected their economic situations too.
Many countries globally, in a bid to curb increasing cost, especially on fuel are either waiving taxes or introducing subsidies.
Economies are failing globally, currencies and weakening and South Sudan is not an exception. 
The World Bank already sees South Sudan's 2022 GDP contracting as much as 2 percent.
The currency recently dropped from about 400 SSP to a dollar and is now hovering around 540 for a dollar but at least the men in the financial institutions have tried to steady ship. 
The author is a journalist and can be reached at okechtabban@gmail.com. 
The views expressed in 'opinion' articles published by Radio Tamazuj are solely those of the writer. The veracity of any claims made are the responsibility of the author, not Radio Tamazuj.