Machar wants sacked defense minister reinstated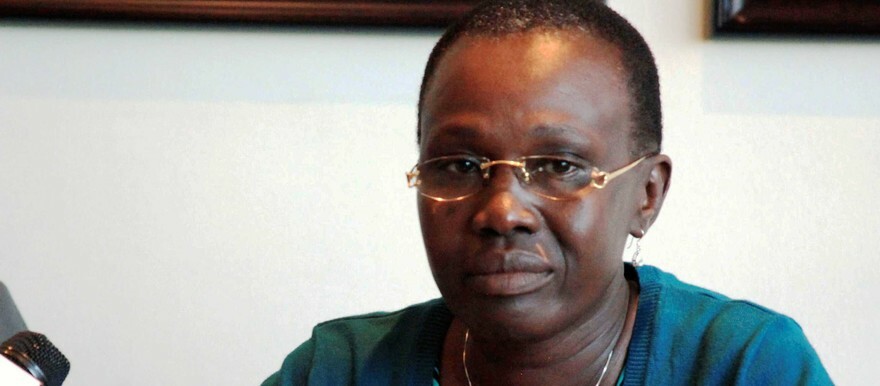 File photo: Leading SPLM-IO member Angelina Teny
The SPLM-IO faction led by First Vice President Riek Machar has written a statement asking for the sacked defense minister to be reinstated.
On Friday evening, South Sudan President Salva Kiir fired Defense and Interior ministers in a move that goes against the terms of a peace agreement signed with opposition party leader and First Vice President Riek Machar. 
The sacked Defense minister is Angelina Teny, who is Machar's wife, while the Interior minister is Mahmoud Solomon, a member of Kiir's SPLM party.
Kiir also transferred the defense ministry to his party, when the position was set aside for Machar's party. He handed Machar's party the Interior ministry instead.
In an extraordinary meeting of the SPLM-IO Political Bureau in Juba on Saturday, the party said President Kiir had violated the terms of the peace agreement by swapping the two ministries and firing the defense minister without consultations.
The opposition group called on the president to revoke his decision and reinstate the sacked defense minister.
"In light of the above violations, the Political Bureau would like to point out that the RTGoNU [Revitalized Transitional Government of National Unity] is founded on the premise of collegial collaboration in decision-making and continuous consultations within the presidency, between the President, the First Vice President and the four Vice Presidents, to ensure effective governance during the traditional period," the statement read in part.
There was no immediate comment from Kiir's camp.
Implementation of the 2018 peace deal has been slow, and the opposing forces have frequently disagreed over how to share power.
In August last year, Kiir and Machar announced the extension of the transitional government's time in office for another two years, meaning general elections would be conducted in December 2024.