Khartoum authorities to release 25 detained S Sudanese aligned to Darfur ex-rebels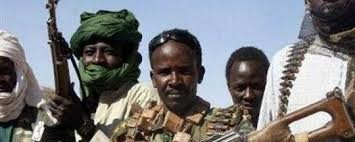 A bout 25 South Sudanese men who were sentenced to death by hanging and life imprisonment by a Khartoum anti-terrorism court last year are expected to be released from Kober prison soon, a South Sudanese diplomat said.
Mayen Dut Wol, South Sudan Ambassador in Khartoum, told Radio Tamazuj yesterday that the embassy received a telephone call from the arrested South Sudanese nationals aligned to Darfur rebels recently.
The South Sudanese diplomat explained that the 25 men notified him that they were moved from execution cells to waiting cells in preparation for their release from Kober prison soon.
But Mayen pointed out that the Sudanese government has not yet informed them officially about the parishioner's release. He revealed that the embassy decided to set up a committee to follow-up on the matter.
Justice Abdin Hamad had sentenced to death by hanging 22 South Sudanese nationals and also sentenced three others to life imprisonment.
The 25 South Sudanese were convicted under articles 21 (criminal involvement) 50 (undermining the constitutional system), 60 and 61 of the criminal law and articles 5 and 6 of anti-terrorism act and article 26 of the weapons and ammunition law.
Sudanese security agents had arrested the 25 men who were aligned to the Justice and Equality Movement-Peace Wing (JEM-PW) led Bakhit Dabajo.
JEM-PW is a former Darfur rebel group that signed peace with the government and agreed to integrate its troops into the Sudanese army, however, some of their soldiers have been detained after going to Khartoum for absorption in April of 2013. Among them are South Sudanese nationals.
When the absorbed soldiers entered integration and demobilization camps it became clear that 25 soldiers among them hailed from South Sudan prompting the reintegration committee to transport them to Khartoum in order to hand them over to the South Sudanese embassy.
Instead of being deported, however, they were arrested by security agents in Khartoum and brought to trial.