UNITY STATE -
22 Jul 2022
Mayom County commissioner, 3 bodyguards killed in attack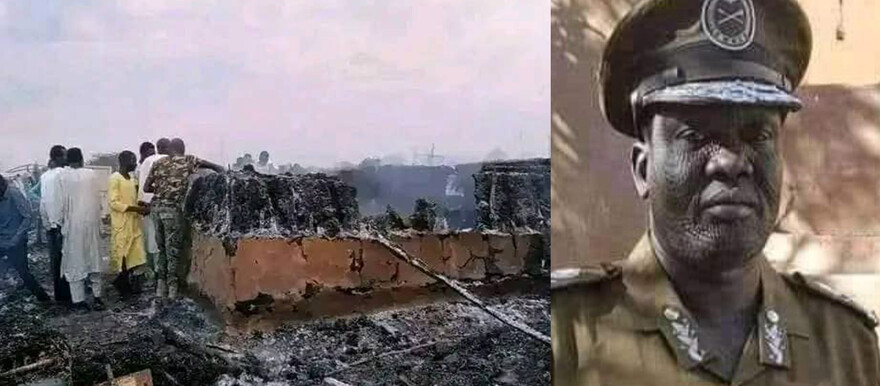 Chuol Gatluak Manime, the commissioner of Mayom County in Unity State, has been killed by assailants who stormed his house in the wee hours of Friday morning, his spokesman said.
Wuor Keah, the press secretary of the deceased commissioner, told Radio Tamazuj this afternoon that the attackers struck at 3:15 am and killed the commissioner and three of his bodyguards, before setting their houses on fire.
He further said five other government soldiers were killed in another part of the town.
"There is a group of rebels who came and attacked the home of the commissioner and there are a lot of deaths including the honourable commissioner of Mayom, Chuol Gatluak," Keah narrated. "The commissioner was killed alongside three of his guards and many soldiers were wounded. We will let you know when we get more information."
"There were also five soldiers from the joint forces of police and the army who were wounded and are now receiving treatment," he added.
Keah said the attackers came from the border with Sudan and targeted the house of the commissioner but that none of the rebels was wounded, killed and or captured.
The deceased commissioner is a brother to Tut Gatluak Manime, the presidential adviser for national security affairs.
Meanwhile, General Stephen Buay Rolnyang, the Chairman and Commander-in-Chief of the South Sudan People's Movement/Army, in a press release Friday morning, said his forces attacked and captured Mayom on Friday morning at 3:00 am.
"Major General Kerubino Ruay Tap, the SSPDF commander of the Fourth Infantry Division came to Mayom town, Unity State last week with the intention to clear Mayom area of the SSPM/A forces and launched an attack on the SSPM/A forces at Bong on 21 July, killing one SSPA soldier," he wrote. "The SSPM/A forces retaliated immediately by attacking and capturing Mayom this morning on 22 July 2022, around 0300 Hours."
The rebel leader said the SSPM/A high command has directed their forces to withdraw from Mayom town to nearby villages where they shall be reorganized and conduct similar operations against military objectives.